If you are a beginner starting your journey in the recording you'll obviously need an audio interface to start with. one, and the interface that we review today is definitely an option to consider.
What you get in the box is the interface itself,  a USB cable, some documentation, and a sticker. As far as the build quality this thing feels a lot better than most of all plastic construction gadgets as this thing has an all-metal chassis, the XLR ports are not loose at all but unfortunately, the dials are not as rigid as you would want them to be but overall the build quality is above average.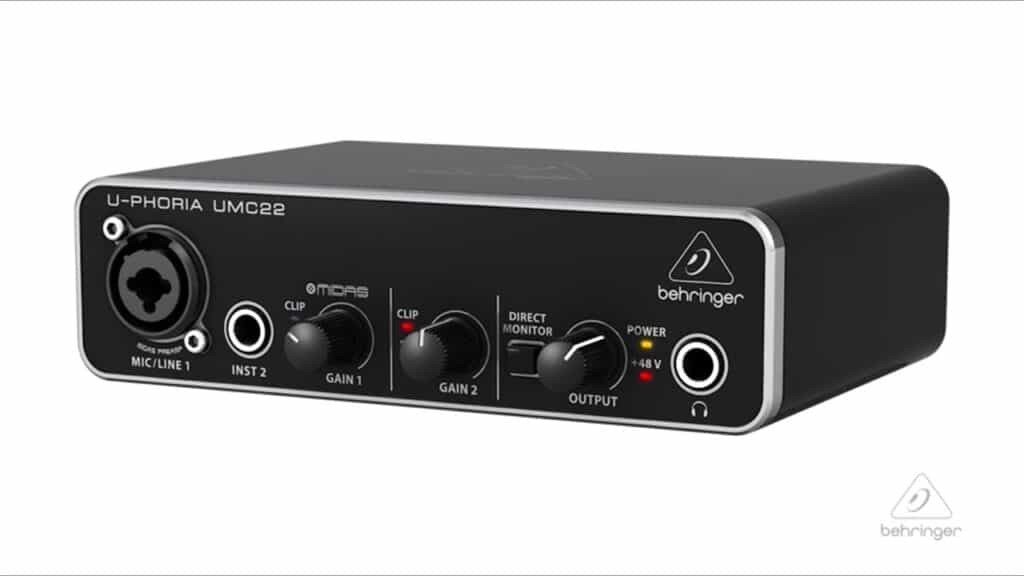 Pros
This interface comes with two-channel USB audio interface it comes with one mic preamp you can also do line inputs as well it has another instrument input it has phantom power it's got a headphone jack, quarter-inch outs for your studio monitors it also has direct monitoring on the front so you can listen to yourself while you play or seeing in real-time with zero latency which makes recording a breeze
Cons
In terms of cons, the DI on this thing is just not that great it maxes out at a bit depth a 16 bit and a sampling rate of 48 kilohertz, and the overall reliability of Barringer's budget gear is not too high either but with all that being said UMC 22 is still probably one of the best budget interfaces that you can come across for now.
I think this is probably a perfect option for you but if you're looking to record something more professional and you're still on a super tight budget I'd recommend checking out the 202 HD or the 204 HD because those recorded higher bit depths and sampling rates but if you're just doing YouTube it really doesn't matter I think this is perfectly fine because YouTube compresses the heck out of your audio